Taking a well-deserved adult vacation offers joyful predictability. There's time off to do what you want, visit places that you've maybe never seen before, and return home with some great photos of friends and family. Then, for most of us, it's back to a predictable grind. By mid-week, we're back to being the same employee or boss that we were when we packed up and headed out for vacation. 
What The National Center for Outdoor & Adventure Education (NCOAE) offers outdoor enthusiasts — including adults who are curious about backcountry travel — is an alternative to your typical adult vacation. We prepare, set up, and guide life changing adventure-based adult education courses for anyone looking to learn new skills — or those sharpening existing skills in the outdoors, enabling them to return to daily life with new insights into leadership and how to protect our natural resources.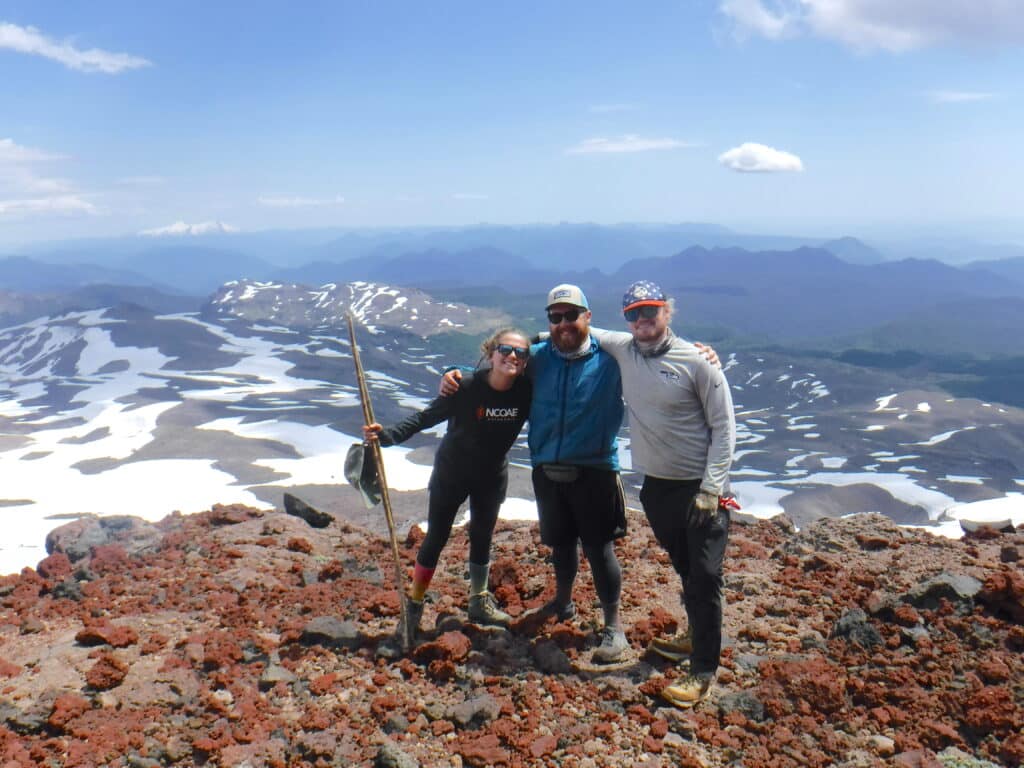 We can even help you pitch your trip as a benefit to your employer. Who knows? Adventure-based education may be the future for your organization's workplace employee engagement.
Adult Education Courses at NCOAE
Our adult adventure courses offer an opportunity for you to develop skills as a traveler, not as a tourist. Depending on the adult course you select, you have the opportunity to actively practice technical skills associated with alpine travel, canoeing, climbing, and backcountry hiking.
International Outdoor Programs
Domestic (U.S.) Outdoor Programs
And unlike a bland, one-note vacation, you'll return home with much more than posed photos, a sunburn, and the same destination t-shirt worn by thousands of people spread across your home state. You'll bring back lifetime skills, a working understanding of planning and logistics, risk management and environmental awareness.
What You'll Get From Our Outdoor Adventure Programs
We all take vacations for a variety of reasons, with the pursuit of happiness being one of them. During one of our NCOAE adult learning courses, you have the opportunity to experience four levels of happiness. Among them:
A sense of purpose (as a leader and participant chasing expedition goals and objectives)
Psychological richness (living a life full of variety)
A feeling of belonging (building and being a part of a powerful community with new friends achieving lofty milestones)
Hedonic happiness (feeling like a kid again; it's the beginner's mindset — life is fun)
Here at NCOAE, we're not in the business of taking adults on long walks in the woods. The adult course you choose is your course and you will naturally evolve to be an active participant and leader. Rarely do we get to own success at such a deep personal and community level.
Book Your Adult Vacation in the Backcountry
Reach out to us when you decide to dive deeper into an adult adventure-based learning course that takes place in the backcountry. Be a trailblazer and register for an adult adventure vacation with NCOAE today.
"One aspect of outdoor leadership is absolute and unquestionable: A leader must be able to make quality decisions based on good judgment." ~ Paul Petzoldt, American mountaineer and educator
TALK TO US
Have any further questions about our courses, what you'll learn, or what else to expect? Contact us, we're here to help!