As we do each year, we are once again taking advantage of this space to inform you about opportunities for you, your staff, and your organization to participate in professional development, networking, and business growth and development available at upcoming outdoor industry conferences.
In this edition, we are spotlighting nine events taking place between now and the end of this year, as well as bringing to your attention six more events scheduled for the first part of 2024 that might be worthwhile marking on your calendar.
5TH ANNUAL OUTDOOR ECONOMY CONFERENCE
Sept. 18-21, 2023 | Cherokee, North Carolina
Website: https://outdooreconomy.org
Why you should attend: This in-person, multi-day event is designed to foster intentional connections among stakeholders across the outdoor economy, igniting collaborations and catalyzing meaningful actions.
Why your company or organization should exhibit: Whether you're a conference sponsor with booth space included in your sponsorship package or an independent exhibitor, conference organizers have curated a dynamic program that allows you and your staff to engage with the attendees while respecting the event's other scheduled activities.
2023 OUTDOOR MEDIA SUMMIT
Sept. 24-26, 2023 | Boise, Idaho
Website: https://outdoormediasummit.com
Why you should attend: Outdoor Media Summit is where some of the brightest minds in outdoor media and marketing gather to share their tips, tricks, strategies, and warnings. If you are a marketer at an outdoor industry brand or an editor, freelancer, podcaster, or other content creator, this may be the conference for you.
WILDERNESS RISK MANAGEMENT CONFERENCE
Oct, 18-20, 2023 | Portland, Oregon
Website: https://www.nols.edu/wrmc
Why you should attend: Attend the Wilderness Risk Management Conference in order to gain practical risk management skills, network with others in the outdoor education and adventure programming industry, share field and administrative techniques, and help develop risk management standards for the outdoor adventure and education industries.
Why your company or organization should exhibit: Connect with more than 500 outdoor program directors, risk managers, program administrators, and field staff training experts. Organizations attend this unique conference to become a part of a consortium of great minds and to improve their exposure in the outdoor industry.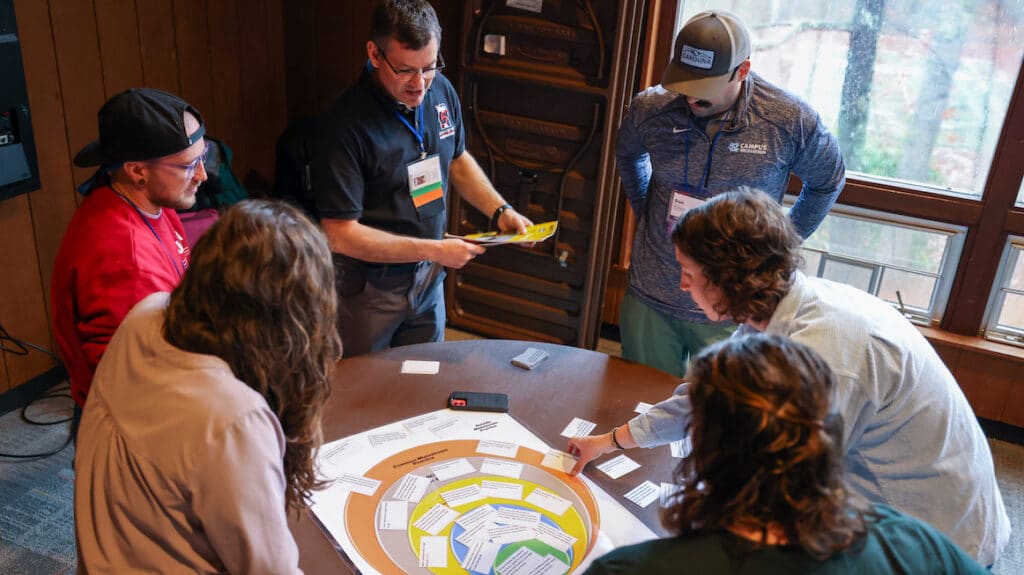 SOUTHERN ASSOCIATION OF INDEPENDENT SCHOOLS ANNUAL CONFERENCE
Oct. 22, 2023 | Atlanta, GA
Website: https://sais.org/event/23ac/
Why you should attend: This conference offers an informative, innovative, and comprehensive opportunity for independent school leaders to gather and discover emerging and proven approaches to independent school management. With three keynotes and two dozen breakouts, you'll be able to find sessions that fill in gaps in your experience while you share with leaders from schools with a similar size and budget and learn new approaches for success from top-notch speakers.
Why your company or organization should exhibit: Promote your outdoor education and adventure programming options to heads of school, assistant heads, division heads, academic deans, deans of students, and business officers.
ASSOCIATION OF OUTDOOR RECREATION AND EDUCATION (AORE) OUTDOOR PROFESSIONAL CONFERENCE
Oct. 31 – Nov. 4, 2023 | Baltimore, Maryland
Website: https://aore.org/outdoorprofessionalconference.php
Why you should attend: This conference aims to broaden collaboration between outdoor recreation and outdoor education professionals; build and strengthen professional skills and knowledge; educate attendees in advocacy and public policy efforts; and raise awareness of the value and impact of outdoor recreation.
Why your company or organization should exhibit: Eighty-five percent of attendees are decision makers for their organization, making the this event a great place for vendors to connect with outdoor program leaders. Attendees range from higher education recreation leaders to private sector adventure professionals.
ASSOCIATION FOR EXPERIENTIAL EDUCATION (AEE) INTERNATIONAL CONFERENCE
Nov. 2-5, 2023 | Madison, Wisconsin
Website: https://www.aee.org/2023-international-conference
Why you should attend: Be part of the conference dedicated to elevating and expanding experiential education worldwide. With hundreds in attendance, the conference provides the opportunity to learn from experts and innovators, grow your network, and discover what's possible in the outdoor education and adventure programming industry.
Why your company or organization should exhibit: As a 2023 AEE International Exhibitor, your organization gains exposure to the influential experiential education community and demonstrates its alignment with AEE's goals to connect experiential educators and practitioners, grow their skills and resources, and expand the global capacity for outdoor and adventure-based experiential education.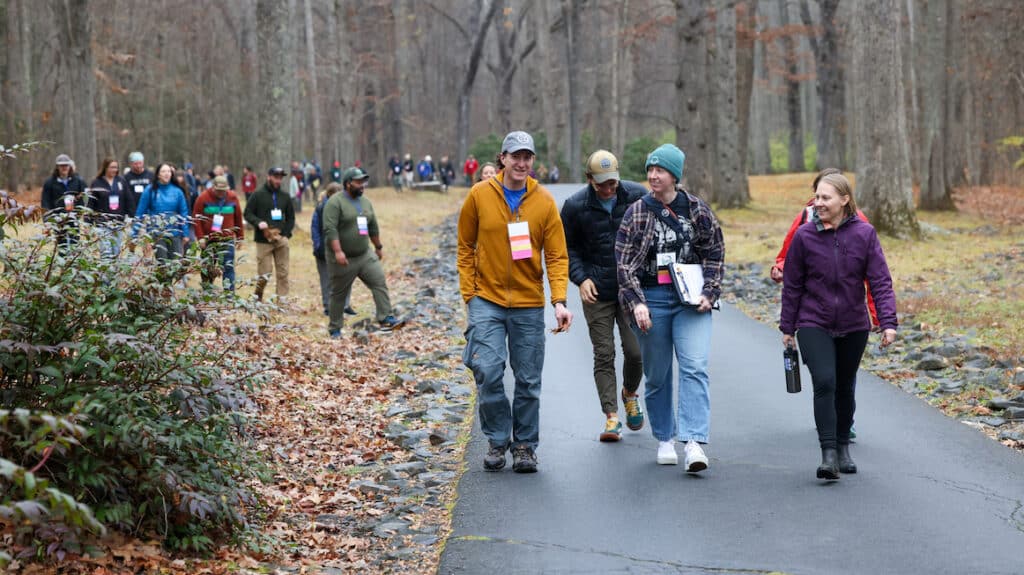 SYMPOSIUM ON EXPERIENTIAL EDUCATION RESEARCH (SEER)
Nov. 2-5, 2023 | Madison, Wisconsin
Website: https://www.aee.org/seer
Why you should attend: The Symposium on Experiential Education Research (SEER) provides an outlet and venue for researchers in the field of outdoor and adventure-based experiential education to present, share, dialogue, and further develop their research ideas each year at the annual AEE International Conference.
OUTDOOR RETAILER WINTER SHOW / MARKET
Nov. 14-16, 2023 | Salt Palace, Salt Lake City, Utah
Website: https://outdoorretailer.com/winter/
Why you should attend: Outdoor Retailer showcases the largest collection of technical outdoor gear, apparel, hard goods, footwear, and accessories from all seasons. This tradeshow introduces products influencing the whole mountain experience, opens the winter buying/selling season, brings outdoor and snowsports together all in one place, and offers elevated education and industry engagement.
Why your company or organization should exhibit: This event is thoughtfully staged during pivotal frames of buying seasons, leading to interactions that support buying decisions from as many as 10,000-plus retail buyers and importer/distributors, as well as the opportunity to connect with hundreds of journalists and other media types.
2023 AMERICA OUTDOORS CONFERENCE
Dec. 5-8, 2023 | Phoenix Arizona
Website: https://www.americaoutdoors.org/conference-info/
Why you should attend: The America Outdoors Conference & Outfitter Expo is the national gathering for outfitters and outdoor recreation providers and their staff. This three-and-a-half-day gathering is designed for owners and managers of organizations that deliver human-powered outdoor recreation experiences. Enjoy education sessions, roundtable discussions, networking events and a trade show-crafted to help your business tackle challenges in the areas of marketing, risk management, operations and leadership.
Why your company or organization should exhibit: Outfitters come to the AO Conference to shop for their gear needs, to find new inventory for their retail shop, and to ensure they are using updated tools and technology to help their business run smoothly. You should exhibit if your company is in one of the following categories serving the outdoor industry: Hard goods, soft goods, service provider, and technology and software.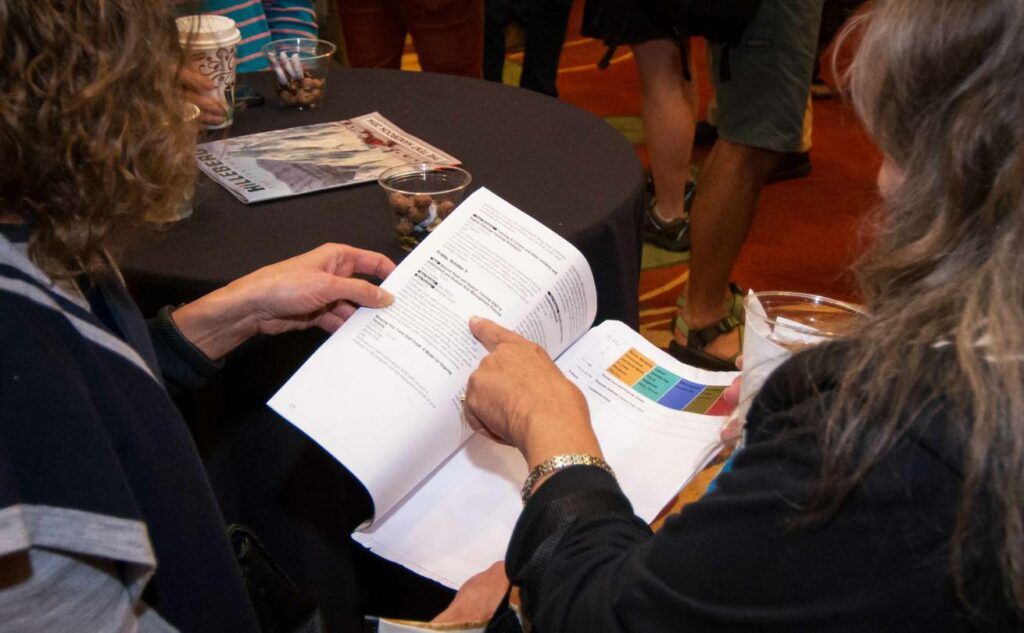 WILDERNESS EDUCATION ASSOCIATION (WEA) 2024 INTERNATIONAL CONFERENCE ON OUTDOOR LEADERSHIP (ICOL)
Feb. 7-9, 2024 | Black Mountain, North Carolina
Website: https://www.weainfo.org/page-18213
Why you should attend: Each year the International Conference on Outdoor Leadership (ICOL) brings together practicing professionals, researchers, educators, students, and enthusiasts to promote professionalism within the wilderness sector of the outdoor industry. This conference aims to deliver an inspired, practical, and motivated learning experience focused on the theme of Finding True North: Guiding Wilderness Education with Intentionality.
ASSOCIATION FOR CHALLENGE COURSE TECHNOLOGY (ACCT) INTERNATIONAL CONFERENCE & EXPO
Feb. 22 – 25, 2024 | Oklahoma City, Oklahoma
Website: https://acctconference.com
Why you should attend: The ACCT International Conference & Expo seeks to engage business leaders in the ropes course / challenge course industries. Attendees travel from around the globe to dive into the latest research and best practices, while networking with other professionals over the conference's three days featuring education and entertainment. This conference provides a range of workshops, forums, extended learning sessions, and numerous networking opportunities, including the ACCT Olympics and the ACCT Annual Awards Ceremony.
Why your company or organization should exhibit: ACCT has more than 1,600 members. Businesses and organizations that provide products or services to the ropes course and challenge course industries should consider exhibiting.
2024 WILDERNESS MEDICAL SOCIETY (WMS) WINTER CONFERENCE
March 10 – 13, 2024 | Whistler, British Columbia, Canada
Website: https://wms.org
Why you should attend: WMS conferences are one of the best ways to dive into wilderness medicine. Through expert lectures, hands-on workshops, small group sessions, and social events, you'll leave feeling equipped, connected, and inspired about the state of wilderness medicine.
SOCIETY OF OUTDOOR RECREATION PROFESSIONALS 2024 NATIONAL OUTDOOR RECREATION CONFERENCE
May 6-9, 2024 | South Lake Tahoe, Nevada
Website: https://www.recpro.org/norc-2024
Why you should attend: The National Outdoor Recreation Conference, hosted annually by the Society of Outdoor Recreation Professionals (SORP), showcases innovative and creative approaches to nature-based outdoor recreation research, planning, and management. This event brings together recreation resource planners, land managers, organizational partners, researchers, consultants, innovators and leaders in outdoor recreation from across the United States.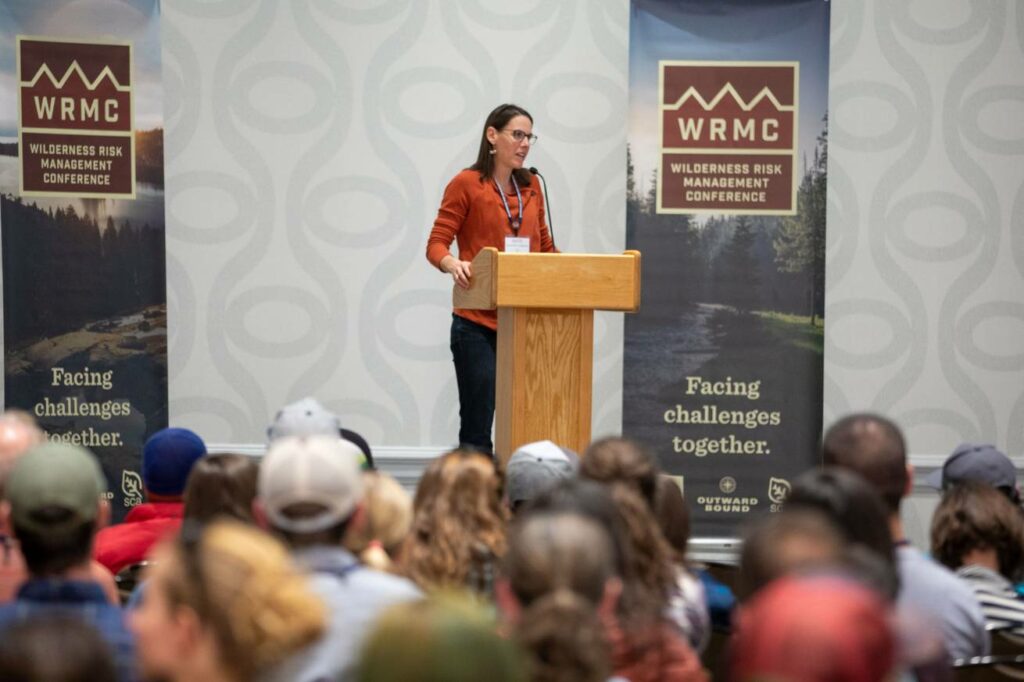 2024 CLIMBING WALL ASSOCIATION (CWA) SUMMIT
May 13-17, 2024 | Portland, Oregon
Website: https://www.cwapro.org/events/2024-cwa-summit
Why you should attend: The CWA Summit is the indoor climbing industry's premier professional development conference and trade show. Hosted by the Climbing Wall Association, this event provides industry professionals with the networking opportunities, information, and inspiration to move the industry forward. Attendees from around the world include climbing gyms, universities, recreation centers, military installations, top manufacturers, and more.
ADVENTURE TRAVEL TRADE ASSOCIATION (ACCT) AdventureELEVATE 2024
June 11-13, 2024 | Asheville, NC
Website: https://events.adventuretravel.biz/adventureelevate/north-america-2024
Why you should attend: With a spotlight on education and networking, AdventureELEVATE is an annual three-day conference for media, outbound tour operators, and thought leaders in the adventure travel community. Keynote speakers, workshops, and creative panel sessions feature relevant industry topics such as business and technology, marketing and operations, and travel trends shaping the future of adventure tourism. In addition to dedicated networking events, delegates have the opportunity to experience the host destination firsthand through a day of adventure, featuring activities offered specifically to highlight the location and season.
Why your company or organization should exhibit: Meet with potential business partners and media that can promote and sell your active and adventure travel trips and experiences.
TALK TO US
Have any further questions about our courses, what you'll learn, or what else to expect? Contact us, we're here to help!