More and more individuals, families and outdoor organizations are going to great lengths to enjoy wilderness experiences in our national forests, but with this exploding trend, how are we addressing the impact on natural resources? What does the future hold for outdoor recreation areas and natural setting outdoor classrooms?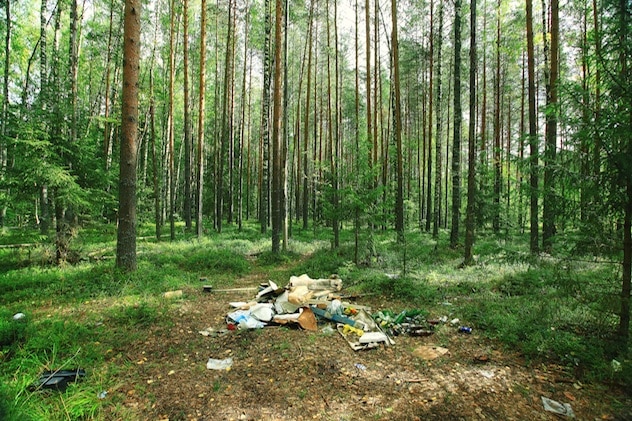 As professional members of the outdoor industry, we are constantly trying to increase the numbers of programs and the number of students who participate in outdoor recreation and adventure programming endeavors. We look for course areas that are pristine — mostly because no one else is visiting those areas — yet. But the reality is this: If we are researching an untouched course area for our organization, you can bet there are a hundred others doing the same thing.
As educators and outdoor education administrators, we know that in order to appreciate and protect a natural space, have to engage with it. To be shaped by the beauty of the outdoors, you must be given the opportunity to live in it. How can you appreciate and protect something you've never engaged with or seen?
The outdoor industry has been working with the National Forest Service to make permitting easier for programming-focused organizations like ours, which means easier access for tourists, travelers and students to the outdoors and the benefits of wilderness programs.
The question is, will easier access to permits lead to increased overcrowding of our wildlife course areas?
The National Forest Service says it is going to start modernization of its current permitting system, making it easier for outfitters, schools and organizations like ours to guide people into the backcountry and other wilderness areas.
Anyone who has lead trips for for- or not-for-profit organizations will have stories about passing multiple other organizations, hoping there will still be a place to set up camp and praying they won't arrive at a backcountry site and discover it's been transformed into a complete zoo.
Just finding parking spots in order to reach a trailhead has become a task likened to driving to the local Whole Foods Market. We're talking parking lots full of vans and buses — all decorated with wilderness decals — with students and gear spilling out the doors.
At last count, more than 150 million people visit our national forests each year. And not enough of them are cleaning up after themselves. Are we fouling these spaces that we hold sacred?
Fortunately, responsible schools and organizations make Leave No Trace ethics a major component of their coursework and backcountry experiences. Here at The National Center for Outdoor & Adventure Education, we teach the students in front of us and hopefully they teach the students and friends that follow.
Are we reaching the right people? Are organizations like ours practicing what they preach? What patterns of impact are we seeing? We need to have a conversation. And to do that, we want to hear from you. What is your opinion? Do you have any proposals on how the outdoor programming industry should take action regarding use and impact of wild spaces? Let us know by leaving a comment below.
About the Author: Stephen Mullaney is the staff development director at The National Center for Outdoor & Adventure Education (NCOAE) in Wilmington, N.C., where he is responsible for the training and education of NCOAE's field instructors. He is a member of the North Carolina Association of Educators (NCAE) and has taught within the Durham, N.C., public school system. Stephen received his undergraduate degree in English from Framingham State University, and an independent, alternative Masters in Education.
TALK TO US
Have any further questions about our courses, what you'll learn, or what else to expect? Contact us, we're here to help!