As another summer draws to a close, your adventures may have come, gone, or never materialized. No matter which one of these is part of your Summer 2019 your story, it's always nice to stay in the adventure mindset.
That's why we here at The National Center for Outdoor & Adventure Education decided to put together a list of books intended to keep you in a wild and adventurous state of mind. This list is not your average adventure book list. It includes fiction, nonfiction, and some that bend and distort the lines of each genre.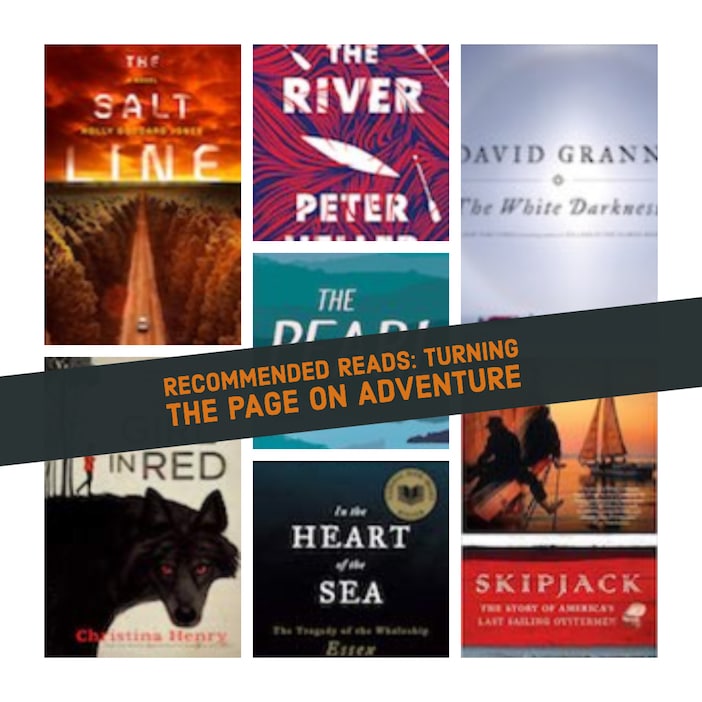 Each book selection features its own element of protagonists — ordinary people finding themselves in wild landscapes for joy, escape, and the quest to push into the unknown. You can read these outdoor-oriented titles on the couch, off the trail, or wherever you find yourself. These adventures are portable, capable of being picked up and read during a break at work, in a snug sleeping bag, or wherever you find yourself with a free minute set aside for adventurous thought.
Here then are a half dozen or so of our favorite adventurous titles for your perusal: 
FICTION
The Salt Line, by Holly Goddard Jones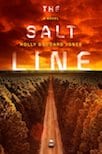 The Salt Line takes place in a future world that is divided into zones separated by vast areas of land reclaimed by nature. A diseased tick population has taken over these dangerous areas, making viable exploration nearly almost impossible. The few that dare to go out into nature must be trained and guided into the "Outer Limits." The Salt Line follows a group that goes out on such an expedition. Brace yourself, because you'll find yourself drawn into this beautifully written story. And you'll be knocked on your heels at the twists and turns that take place. Be warned, you will get "Phantom Bug Syndrome" while reading.
The Girl in Red, by Christina Henry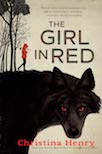 It's been three months since the "cough" has devastated the population of Earth. Cordelia convinces her family they need to take to the woods, a 300-mile journey to grandma's house. Wearing a red hoodie and wielding a hatchet, Cordelia — nicknamed Red — sets off to see if her grandmother is still alive. Sleeping outside, planning for an expedition and dealing with the elements of man and nature are all packed into this book, and Red uses this knowledge to become a force to be reckoned with.
The River, by Peter Heller
In this book, Peter Heller demonstrates the depths of his outdoor writing skills, telling the tale of a well-planned paddling trip that turns out to be anything but ideal. The setting is a lake in northern Canada that connects The River's characters to a wild waterway. Wildfire, human interactions, and the strength of the river itself turn this story into a great read. Hold on tight, because you're not going to want to put this book down.
The Pearl, by John Steinbeck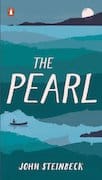 Just when you think you've discovered the answer to all of your prayers, iconic author John Steinbeck captures the complexities and darkness of finding and enjoying that elusive miracle. The Pearl is the story of a poor fisherman and his wife finding the one thing that can free them from poverty and pave a bright path into their future. Written with beauty that captures moments of great light and those moments of greater darkness, Steinbeck reminds us what can happen when we become consumed by one hope of greatness and freedom. What might we obtain? What might we lose? Read The Pearl to find out.
NON-FICTION
In the Heart of the Sea, by Nathaniel Philbrick
This is the story of the Essex, a ship decimated by one of Mother Nature's most beautiful creatures. Here, Philbrick tells the story of the Essex and her crew before and after the sinking of the 87.7-foot whaling ship. The book reads like fiction and is well-paced — linking history to one of the most amazing, real-life adventure stories around.
The White Darkness, by David Grann
Henry Worsley is one badass explorer, and we don't use the term explorerlightly. Himself a retired British Army officer, Worsley was part of a successful 2009 expedition that retraced the footsteps of British explorer Sir Ernest Shackleton nearly a century before. Employing the leadership and ruggedness of Shackleton, Worsley takes on the Antarctica not once, but twice — the first time with a team, the second solo. Author David Grann has done a phenomenal job of researching and documenting Henry Worsley and his adventures.
Skipjack, by Christopher White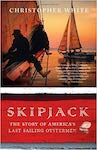 If you're seeking an in-depth look at the history and culture of a small community, you might enjoy Skipjack. The author solidly embeds himself into the culture and issues surrounding Tilghman's Island on the eastern shore of Maryland's Chesapeake Bay. Skipjack paints a beautiful yet broken picture of a community and industry that is struggling with itself, the outside world, and the reality of environmental changes.
Our hope is that through the imagination and real-life storytelling of others, you can be encouraged to continue your own human-powered adventures in the outdoors. And if you'd like to see what we have to offer, visit The National Center for Outdoor & Adventure Education website to discover opportunities to create your own adventure-filled stories.
TALK TO US
Have any further questions about our courses, what you'll learn, or what else to expect? Contact us, we're here to help!