Even if you've never participated in scouting, you probably know that "Be Prepared" is the Boy Scout Motto. It's a maxim that still holds true for today's outdoor enthusiasts — perhaps more so than back in 1908 when founder Robert Baden-Powell adopted it for the scouting movement.
Baden-Powell wrote that Boy Scouts in the field should consider beforehand, "any situation that might occur, so that you know the right thing to do at the right moment and are willing to do it." He also oddly mentioned that the motto was founded on his initials (BP), but that's neither here nor there.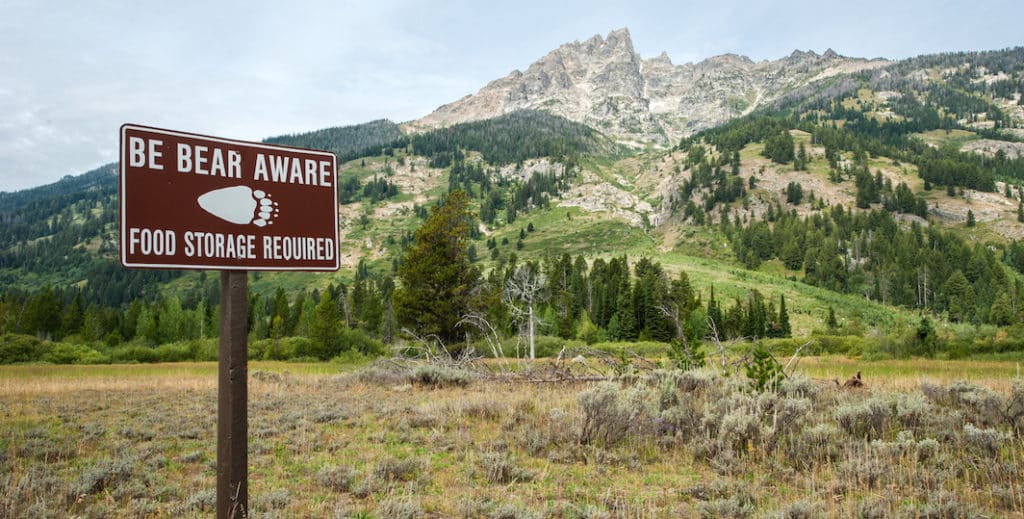 The point is this. It has been estimated that more than 8 billion people visit protected "wild places" each year — areas that encompass national parks, national forests, and wildlife areas in the United States and around the world. What that means is more people are heading outdoors, which results in more people coming into direct contact with wildlife.
And that's not always a good thing. As the signs illustrating this post show, more and more of us are introduced to the backcountry and wild places with posted warnings concerning the "fulltime residents" of these remote and natural areas.
On Cape Cod beaches, for example, there are posted warnings to surfers about sharks in the waters. Hikers standing at trailheads in many parts of the country often see warnings of tick infestations. And countless wilderness treks include signposts along the way warning about potential confrontations with bears. 
Clearly, changing habitats have brought about greater wildlife encounters as well as more restrictions. For instance, Nauset (Cape Cod) authorities no longer allow surf school concessions on their beaches. While they cite safety and not shark attacks as the reason, the number of such sightings and confrontations is on the climb, and the town has formulated its own shark response plan of action.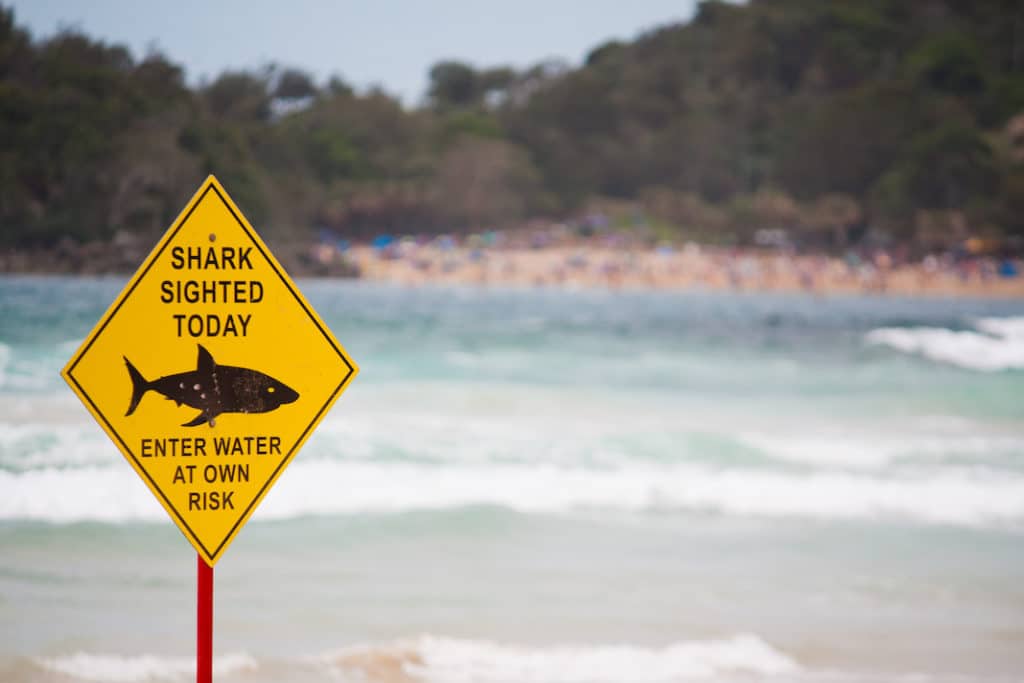 And then there are ticks — the tiniest of terrorists — that threaten people entering many parts of the backcountry. According to the Centers for Disease Control and Prevention (CDC), Lyme disease is spread to humans through toick bites. While a real threat nationwide, writer Holly Goddard Jones's 2017 novel, The Salt Line, imagines a dystopian future in which large swaths of the United States are separated into tick-infested and tick-free zones. In Goddard Jones' story, the only way to successfully navigate from one zone to another is by paying $100k or more to a guide. Luckily, getting to, into, and back from the backcountry hasn't come to that.
Still, in some parts of the U.S., reports of encounters with wildlife are significantly on the climb, as are the flurry of notifications of new rules and restrictions on backcountry travel. Some outdoor visitors tell us they arrive at wilderness areas prepared to head out on an adventure, only to discover they are ill equipped due to new regulations. Or worse, they discover the area is closed.
With so many outdoor enthusiasts crowding the popular wilderness areas, what are your options? First off, plan your wilderness adventure well ahead of time. Do some research. Find out what the rules and regs for the area you plan to visit are, and if you've visited the area in the past, check to see if anything's changed. For instance, recent bear activity may have sparked a regulation that visitors are required to carry bear cannisters. The time to discover that requirement isn't when you arrive at a remote trailhead.
If it's a crowded zoo at the destination you had your heart set on, consider switching locations to a more remote, less regulated area. It makes sense that negative interactions with wildlife and the imposition of stricter rules are more likely to occur in popular places where lots of people convene. Be creative, find a spot that supports your adventure needs while also supporting best practices.
Sure, you might have to settle for a surf spot with smaller waves, a climb with fewer route choices, or a backcountry trek that takes a little more effort to get to. Thing is, the pluses might outweigh the minuses. And those rewards come in the form of fewer visitors, a more remote and pristine environment, and the opportunity for a safer experience.
The takeaway is that we can still be very, very wild. We can go out in search of fun and we can be safe. The warning signs, posters, and new and updated regulations might reduce the number of visitors. But it is the professional outdoor community that is going to need to think a little longer and smarter about educating and guiding newcomers in a way that allows all of us to practice being wild and well.
If you're interested in learning how to protect yourself and others in the backcountry, consider enrolling in a professionally guided backpacking course, which we here at The National Center for Outdoor & Adventure Education offer in some of the wildest and most remote destinations both domestically and abroad.
TALK TO US
Have any further questions about our courses, what you'll learn, or what else to expect? Contact us, we're here to help!