When it comes to staying connected with outdoor activities — even in the dead of winter — the important thing is to dig deep, don't procrastinate, and most important, remain consistent.
There's an old expression that I just made up and it goes like this: You can't stay full on yesterday's hotdog. What does that mean? It means you can't depend on memories of your summer wilderness experiences to keep you sharp during these "couch potato" months.
Staying sharp means using the wintertime to take on micro expeditions and stay connected with the outdoors.
Daylight Savings Time, a 9-to-5-job, freezing weather and endless offerings on subscription-based TV are all basic ingredients when you're preparing a "couch potato." However, if you are looking to stay fit until next spring, it's time to come up with a better recipe.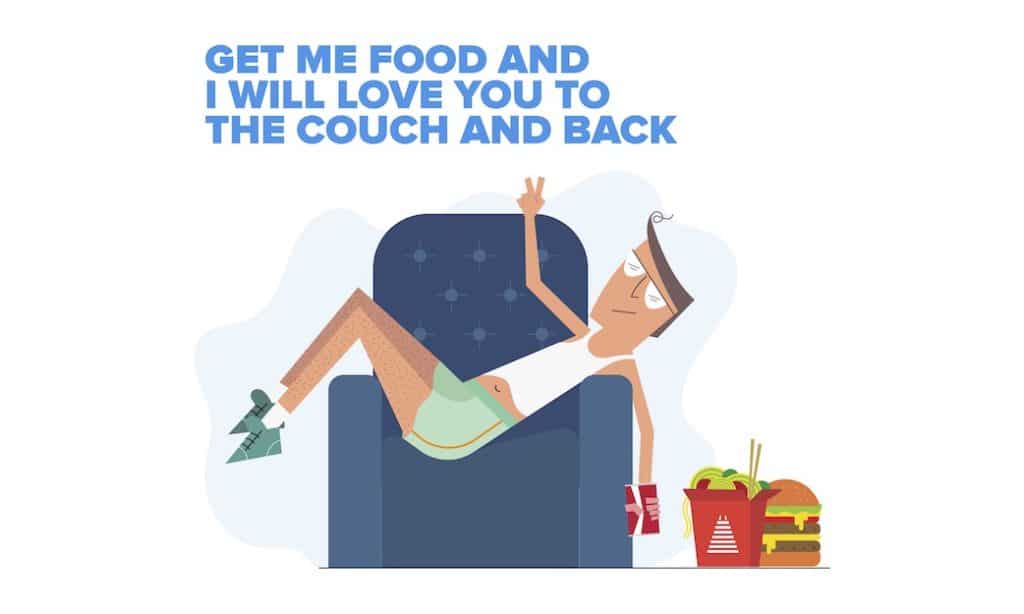 Which is why those of us who hunker inside NCOAE headquarters on a regular basis came up with some excellent tips to keep you at your physical and mental peak during the winter months.
Here are the results of those brainstorming sessions:
1. Set up a regular routine. Pick a time each day and get active.
When you create and implement a routine, you're far less likely to break it. If you're a morning person, carve out some time to get in some laps however you see fit.
I am a big fan of the dawn patrol for most all of my activity, primarily because the areas I like to play in are less crowded in the a.m. Can't get to the trail, mountain, or beach before work? Not a problem — just replicate it. Hike your hood (neighborhood) or large indoor shopping malls. Grab your bike and ride alleyways, or across college campuses. Find a heated indoor pool and swim laps until your arms fall off.
Don't come out of the gate hard. Make your schedule realistic, not ridiculous. If you're comfortable with your routine, you're more likely to stick with it.
2. Invest in comfortable gear that provides protection from nasty elements in your area.
From head to toe, your objective should be to feel good, stay dry, and keep warm. And ignore the myth of gear shopping that insists you break the bank. Your mantra should be "good enough to use, cheap enough to lose (or destroy). Instead, if you're on a budget, consider on investing in winter clothing and equipment found in thrift stores, second-hand gear shops, or local sporting good swaps.
3. Keeping track of your progress in activities keeps you invested in those activities.
This suggestion loops us back to schedules and routines. If you keep an accurate record of your routine, you can measure how you're doing and start planning for optimizing.
Maybe record daily two-mile runs for a few weeks, then step it up to three miles. Keep tabs of how many one-loop trips you take on the local trail, and maybe take the same loop backwards each time. Seeing such data on paper can make the experience that much more real and rewarding.
4. Ease into something you've never tried before.
How about riding your bike in the snow? Or paddling a canoe in the winter? If nothing else, you're be looking at your landscape with fresh eyes.
5. Take a class.
Renew your certification CPR, WFR or get a new wilderness medicine  certification.
Human-powered outdoor recreation offers you the joy of learning something new, and it might even steer you in a new career path. Want to be a field instructor?
6. Become "self-retro."
Go back to the future. Were you a shredding snowboarder in the past? Do you miss it? Find ways to ease back into an activity that used to bring you joy and try it again. Make it new.
Many of us have moved out of an area because of jobs or family, and often we've left behind some of our favorite crags, trails, or backcountry wilderness areas. Go back for a visit. Or if that's not possible, at least try to replicate that sense of adventure. Maybe go bouldering on a building (if it's legal and safe to do so). You say there's no Class IV rapids near you? Maybe you can try some Class II's, only this time, do it on a stand-up paddleboard instead of a kayak.
7. Get friends involved and motivate each other.
If misery loves company, so does fun. Making plans to connect with friends or family for human-powered outdoor adventures puts a finality on the event. That's because when others are expecting you to show up, you're far more likely to be there — eager and ready for that group run, walk, swim or whatever.
You say you don't have friends like that? Make new friends! NCOAE can help by getting you on a course that affords you the opportunity to make friends for a lifetime.
As you may have noticed, the above-mentioned recommendations carry a theme, and that's a suggestion that you establish a "no excuses" mentality. If you force your way out the front door and follow through, you'll be well on your way to eliminating the couch potato within in you.
—————–
About the Author: Stephen Mullaney is the Director of School Partnerships at The National Center for Outdoor & Adventure Education (NCOAE). He has worked domestically and internationally with schools, organizations, and wilderness programs. His classrooms have ranged from dilapidated trailers at overcrowded, underfunded  schools to the Himalayan mountains and everything imaginable in between. His past students include gang members/prisoners, education majors, college and university professors, and pioneers in the field out outdoor and adventure-based experiential education. Stephen's philosophy is to focus on the development of positive working and learning environments. He brings more than a quarter of a century of education experience and understanding of human nature to any organization, whether it is an education institution or a private company. His writing has appeared in adventure sports/education journals, magazines and on the web. Stephen prefers to arrive by bicycle and sit in the dirt.
TALK TO US
Have any further questions about our courses, what you'll learn, or what else to expect? Contact us, we're here to help!