Oftentimes after a successful outdoor adventure, at least one smiling student comes up to me and says, "Man, I wish I had your job."
Well, of course you do. As far as you know, I'm getting a paycheck for camping, climbing, paddling and exploring in some of the most beautiful spots on earth. That part's true. As outdoor education instructors, we get to work with others who share that passion for the wilderness. We love the job and we can't think of another occupation that would be half as satisfying.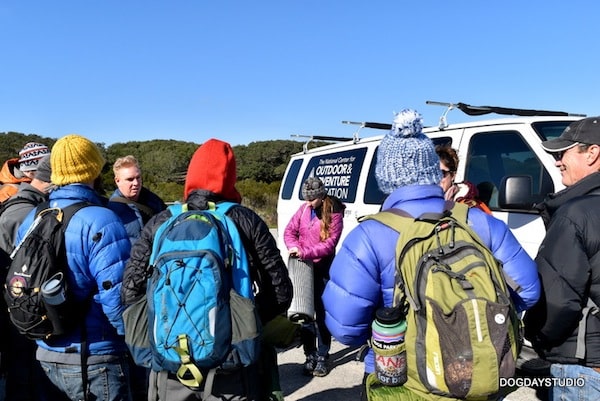 But there's a lot that goes on before you can go out and bag that dream job. And just looking the part isn't enough to get you in the door and on the trail.
We want to give you some preliminary — quick and dirty — career tips for those who are serious about becoming an outdoor educator, experiential educator, and/or an adventure educator. Throughout the year we will revisit this topic with additional tips and offerings from the experts here at The National Center for Outdoor & Adventure Education (NCOAE).
Here are a few of the basics for obtaining that sought-after outdoor educator position, starting off with a short rundown of high-level skills and certifications you're going to need to get started:
Speaking of person experience, you'll also be required to have some documented personal experience related to each of the following:
Expedition planning
Risk management
Backcountry navigation
The ability to be reflective and learn from experience
Next, you need to know about some of the pathways toward becoming an outdoor and adventure educator:
If you're about to enroll in college, you should research colleges and universities across the nation offering courses and degrees in Experiential Education, Outdoor Education, Outdoor Recreation and/or Adventure Education. This is a four-year commitment, during which you will receive the needed hands-on experience, technical skills, theory and community support to give you a leg up against the competition for these jobs. OutdoorEd.com has one of the largest directory of college and university outdoor and experiential education programs on the Web. Start there.
College courses cover all areas of outdoor and experiential education. It will be up to you to pick an area or areas of study that you want to explore on a deeper level as a professional.
Outdoor Educator Instructor courses are another approach to getting your technical and education requirements met. These courses have the added benefit of global travel and the chance to gain experience in some of the best-known wilderness areas to be found. Like the college courses, you will receive all the hands-on theory, application and technical requirements needed to get you recognized by the industry as a professional.
As an added bonus, many colleges and universities will allow you to transfer in academic credits earned on outdoor educator instructor course from organizations like NCOAE. And if you check around, you'll find many of the best instructors and backcountry guides have taken this path.
Finally there is the nontraditional approach, which entails getting out in the field on your own, gaining experience, learning the technical requirements and picking up the certifications you need along the way. Once you've developed your skills as a professional, you can start knocking on the doors of outdoor centers, programs and schools where you want to teach. Although this method provides more freedom from a structured education, it can be less efficient and result in a greater financial burden than other methods. And many of us who took that route can speak with authority when it comes to the costs.
Among the considerations when choosing your path is your lifestyle requirements, the commitment of your time and the financial resources you are willing to invest.
Another successful exercise is to engage in a little "future tripping" about where you see yourself in the profession in five years, 10 years or even 15 years from now. These are important considerations because you might want to transition out of "the field" at some point due to lifestyle changes, family and funds.
Your best learning tool is to use your ears. Whenever you get the opportunity, pull professionals like those you'll find here at NCOAE to the side and ask them about their job. Listen carefully to what they have to say about where they are, how they got there and where they plan on going with the profession.
If you're interested in learning more about being an adventure educator, give us a call. We'd love to spend all the time you need to help you navigate the best pathway for your own journey.
– – – – – – – – – – –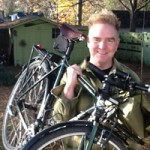 About the Author: Stephen Mullaney is the staff development director at The National Center for Outdoor & Adventure Education (NCOAE) in Wilmington, N.C., where he is responsible for the training and education of NCOAE's field instructors. He is a member of the North Carolina Association of Educators (NCAE) and has taught within the Durham, N.C., public school system. Stephen received his undergraduate degree in English from Framingham State University, and an Independent, alternative Masters in Education.
TALK TO US
Have any further questions about our courses, what you'll learn, or what else to expect? Contact us, we're here to help!