Years ago, I was working in wilderness-based setting with a group of gang members who were attempting to break away from the often-violent lifestyle in which they found themselves. During a break our programming, I asked a loaded question.
"Anybody want to tell me about their tattoos and what they mean?"
The 30 or so gang members, hailing from a variety of organizations — MS-13, Bloods, Crips and Latin Kings — stared up at me. Hard. One participant in the back shouted, "Nobody gives a shit about our tattoos!"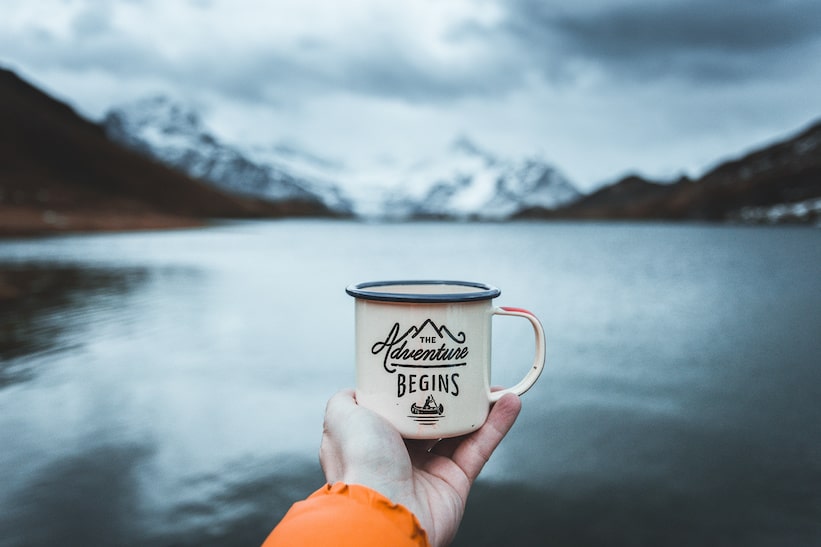 When I burst out laughing, I was met with even harder stares, I realized an explanation was in order. I told the participants that everyone wants to know about their tattoos. They're just too afraid to broach the subject.
I said that if we were to put a person covered in tattoos from head to toe on a scale, and then somehow remove all that ink on their skin and weighed them again, the weight change would probably be undeterminable.
If, however, that same tattooed gang member walked into a job interview, the weight of those tattoos — what they represented — would be a thousand pounds. So again, I asked them to tell me the stories and histories behind their tattoos. What followed was an enlightening experience. The curtain was pulled back and these folks opened up and shared the significance behind their body art.
My point is this: Words and images have weight.
Words and Images Have Weight
I tell you this because a leading outdoor industry retailer — REI (Recreational Equipment, Inc.) — recently announced an adjustment to their marketing, based on patterns they say are cropping up in our culture today. REI's announcement that the company is rebranding its tour business from REI Adventures to REI Experiences caught many people I know off guard, myself included.
It's an effort, they say, to increase their participant base to three million clients a year. The company's officers and administrators fear the word "Adventure" is getting in the way of its effort to grow the business.
So, what is it we think when a brand that builds a $3.7-billion-a-year business around catering to adventurers decides to change the word to experiences instead? Is adventure too heavy of a word? Is the term adventure dangerous? Are we — both consumers and outdoor community members — becoming soft?
What comes next? Will the Explorers Club — a multidisciplinary, professional society dedicated to the advancement of field research, scientific exploration and resource conservation — become the "Experience Club?"
REI's Choice to Do Away with Adventures
In July of this year, Outside Business Journal quoted a representative for REI as saying:
People hear 'adventure' and think that means summiting Everest or something like that, and that we're not for them.

~ Mark Seidl, Vice President, REI Experiences (formerly REI Adventures)
Since the founding of our organization — The National Center for Outdoor & Adventure Education (NCOAE) — "adventure" has intentionally been in our DNA, and we are sticking with it. Why?
The efficacy of the acquisition and enhancement of life skills and newfound appreciation for wild places through outdoor adventure-based activities and programs is remarkably well researched and published about. In fact, there's an entire organization dedicated to it — the Association for Experiential Education (AEE) — which, among other things publishes a quarterly peer-reviewed academic journal covering the field of adventure-based experiential education (the Journal of Experiential Education, which first debuted 44 years ago).
Adventure Holds Tremendous Meaning
Depending on your approach, adventure can certainly be grittier, dirtier, and intentionally more difficult than other experiences. It is through adventure-based challenges like ours — which are presented through a challenge by choice approach — that we face the unexpected and are placed in situations that sometimes involve discomfort and a necessity for a range of problem-solving activities that offer opportunities for personal and professional growth and development.
Going to an art museum is a great "experience." In that instance, when challenged with content or visuals, a participant can just walk away. Head off and grab a latte at the gift shop and exit the building. But adventures hold a tighter grip, a beautiful and transformative grip that can positively alter the way they see the world.
When students and participants finish our courses, they tell stories of adventure. They eagerly relate how the adventure increased their self-awareness, their empathy, and opened new pathways to problem solving. That's the power of a great, facilitated adventure. To return home better than when you left.
NCOAE takes you on adventures that are driven by a values-based approach and proven results. If you are looking to be challenged, to overcome obstacles and come home with new or enhanced skills, a newfound voice, and the ability to lead and shape your community in positive ways, come join us on an adventure.
Just as the words tattooed on the arms of gang members have weight — along with the possibility of consequences — so does our commitment to outdoor adventurers. No need to commit to inking "Adventure" on your forearm. Just contact us, and we will take you to the places where adventures naturally exist.
– – – – – –
About the Author: Stephen Mullaney is the Director of School Partnerships at The National Center for Outdoor & Adventure Education (NCOAE). He has worked domestically and internationally with schools, organizations and wilderness programs. His classrooms have ranged from dilapidated trailers at overcrowded, underfunded schools to the Himalayan mountains and everything imaginable in between. His past students include gang members/prisoners, education majors, college and university professors, and pioneers in the field of outdoor and adventure-based experiential education. Stephen's philosophy is to focus on the development of positive working and learning environments. He brings more than a quarter of a century of education experience and understanding of human nature to any organization, whether it is an education institution or a private company. His writing has appeared in adventure sports/education journals, magazines and on the web. Stephen prefers to arrive by bicycle and sit in the dirt.
TALK TO US
Have any further questions about our courses, what you'll learn, or what else to expect? Contact us, we're here to help!